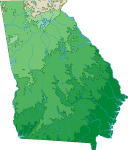 To become a referee or umpire in Georgia, you must first contact the official's association in your area. Local GA associations register and train officials in the following sports: baseball, basketball, football, lacrosse, gymnastics, soccer, softball, swimming/diving, volleyball and wrestling.
Your local association will assist you with your training through instructional meetings and mentoring. They will also keep you up-to-date on rule changes and points of emphasis in your sport.
GA Referee Classifications
There are three classifications of Georgia high school sports officials: Registered, Approved and Certified. To become a Registered official, you must be 18-years-old and either a high school graduate or GED. You must also achieve a grade of 75% on the rules exam and work a minimum number of games within your sport.
After a two year period, your status can be upgraded to Approved official if you continue to score at least 75% on the rules exam and work a minimum number of games.
The highest officiating status of Certified can be reached by working two years as an Approved referee or umpire and achieving a score of 85% on the written rules exam.
In addition to the yearly exam, all officials must complete an online rules interpretation clinic in order to maintain their active status. These clinics are available through the GHSA website and scheduled prior to each season.
Georgia Official's Camps
To be eligible to work post-season tournament games, officials are required to attend a yearly development camp for their sport. Camp attendance is required every other year for anyone that simply wants to keep their status as a varsity official.
Here is a link to all of the Georgia High School Sports Associations. Contact the one in your area to learn more about becoming a Georgia referee or umpire.