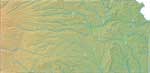 To become a referee or umpire in Kansas, begin by registering with the Kansas State High School Athletic Association. The KSHSAA oversees referees for basketball, football, soccer, volleyball, gymnastics, track & field and wrestling. It also serves baseball and softball umpires.
Begin the registration process by filling out the KSHSAA online application. Here is the registration link. As or this writing the cost to apply is $50 for the first sport and $25 for each additional sport.
Once you apply and pay the registration fee, you will be sent a rule book to help you prepare for an open-book rules exam. You will also receive log-in information to gain access to the official's section of the KSHSAA website. In this area you will gain access to information about further training and testing information.




Kansas Referee Training
Registered Kansas referees and umpires must participate in an annual rules meeting. Depending on the sport you officiate, this meeting may be available online or require in-person attendance. In-person meetings are scheduled prior to each season at locations across the state for the convenience of member officials. Meeting schedules and requirements are posted on the KSHSAA website.
Referee and umpire game assignments are made by league commissioners using ArbiterSports software. Registered officials may log into the KSHSAA website to locate game assignors for the high schools located in their area. Postseason assignments are made directly by KSHSAA using only registered officials.