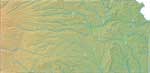 Registration and testing is available online for those planning to become a Kansas referee in the sports of soccer, basketball, football, lacrosse, hockey, volleyball and wrestling as well as umpires for softball, baseball, and field hockey. Referees and umpires are needed for many other sports as well.
Learn how to become a referee or umpire in Kansas by following the link below. Referee training in Kansas can be found here as well.
Certification is handled by the KSHSAA Officials Department. Testing for new candidates is done online. You must also meet with area supervisors attend an annual rules interpretation meeting.