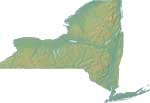 Local boards and associations prepare sports officials to become basketball, soccer, football, hockey, lacrosse, volleyball and wrestling referees as well as baseball, softball and field hockey umpires. To become a high school sports referee or umpire in New York, you must be 18-years old.
You should expect to pay an entry fee along with a yearly dues assessment.  The entry fee generally covers the cost of rule books, study material and, in some cases, classroom instruction. Thereafter, you must pass a written rules test to become certified.
Referee Training in New York
Referee training varies from state to state and from sport to sport. Each state hosts a high school sports website which contains information for officials. In many cases referee and umpire camps, if not required, are strongly encouraged to educate new officials and help them advance in their sport.
Another common requirement is that New York sports officials pass a floor or field exam to show that they understand how the rules and mechanics are applied during game situations.
New York's athletic association, NYSPHSAA, provides a contact person for each sport. That person can assist officiating candidates with the application process. 




New York Basketball Referee
To become a basketball referee in New York, you must contact the IAABO board in your area. They will help you with the referee training process. Use this link to find your local IAABO board.
New York Football Referee
The New York State Association of Certified Football Officials oversees training and certification for football referees in New York. Click here to find the NYSACFO chapter in your area.
Baseball Umpire Training in New York
To become a baseball umpire in New York, you must join your local chapter of the New York State Baseball Umpires Association. Here is the link: NYSBUA.