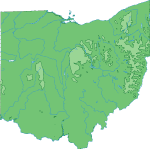 Learn how to become a referee or umpire in Ohio by following the links below. Referee training in Ohio can be found here as well.
To receive an officiating permit in Ohio you must enroll with the Ohio High School Athletic Association, take the officiating class then receive a passing grade on your referee exam. At that point you can join a local association which will help you obtain game assignments.
Referee permits in Ohio can be obtained for basketball, football, soccer, lacrosse, hockey, volleyball, wrestling, baseball, softball and field hockey as well as gymnastics, swimming/diving and track/field . In many cases referee and umpire camps, if not required, are strongly encouraged to educate new officials and help them advance in their sport.
To referee high school sports in Ohio, you must be 18-years old. You should expect to pay an entry fee along with a yearly dues assessment.  The entry fee generally covers the cost of rule books, study material and, in some cases, classroom instruction. Thereafter, you must pass a written rules exam to become certified.
To help you get started, here is the OHSAA link. For more details about steps to certification click here.