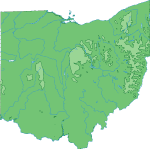 Learn how to become a referee or umpire in Ohio by following the links below. Referee training in Ohio can be found here as well.
Ohio uses a referee permit system for its officials. Referee permits in Ohio can be obtained for basketball, football, soccer, ice hockey, volleyball, wrestling, baseball, softball and field hockey as well as gymnastics, swimming/diving and track/field. In many cases referee and umpire camps, if not required, are strongly encouraged to educate new officials and help them advance in their sport.
Ohio Referee Permits
To receive a referee permit in Ohio you must first enroll with the Ohio High School Athletic Association (OHSAA) and take their officiating class. Here is the link for beginning officials: http://www.ohsaa.org/Officiating/permits/category1.
A passing grade of 75% is required on both the rules exam and mechanics exam to become certified to referee high school games in Ohio. At that point you can join a local association which will help you obtain game assignments.




Ohio Referee and Umpire Classifications
OHSAA has three classifications of officials:
Class 3 officials may work contests up to grade 9.
Class 2 officials may work all levels except for varsity football and basketball as well as the volleyball referee position.
Class 1 officials may work all varsity contests without restriction.
Requirements for advancing from on lower to higher levels can be found here: http://www.ohsaa.org/Officiating/changestatus. The OHSAA allows residents of contiguous states to receive officiating permits as well. These states include: Indiana, Kentucky, West Virginia, Pennsylvania and Michigan.
To referee high school sports in Ohio, you must be 18-years old. You should expect to pay an entry fee along with a yearly dues assessment. The entry fee generally covers the cost of rule books, study material and, in some cases, classroom instruction.