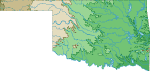 Local associations prepare sports officials to become football, basketball, soccer, volleyball, wrestling, lacrosse, and hockey referees as well as baseball, field hockey and softball umpires.
Learn how to become a referee or umpire in Oklahoma by following the links below. Referee training in Oklahoma can be found here as well.
Print the enrollment form off the OSSAA website and return to main office. Testing and other procedures are discussed on an audio presentation which you can reach found on the officials page.
Find more information about being a sports referee or umpire in our referee training area.