At the high school level there are lots of sports to officiate. Some sports such as baseball and lacrosse are played primarily outdoors. While others such as basketball and ice hockey are generally indoor sports.  Sports like soccer and field hockey will require you to be in constant motion, keeping pace with the movement of the players.  With volleyball and softball, you will find yourself umpiring the game from a set location.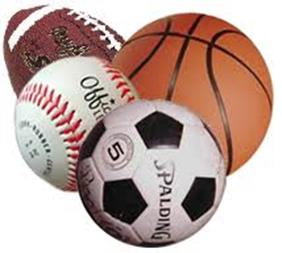 Each change of season brings a new opportunity to officiate a new sport. How great is that! In the fall, you might choose to referee football or field hockey. Come winter, basketball seems to be the most popular choice. Then in the spring baseball umpires or lacrosse officials are needed.
You don't need to have played the game to become an official. I have many friends that are excelling in sports that they have never played competitively. Sports you may not have considered, such as field hockey and volleyball have great need for officials because they are not as widely played. Fewer officials means a better chance to advance.
For example, because high school basketball is such a popular sport for officials, it can often take four years or more to officiate at the varsity level.  Contrast that with the opportunities in less widely played sports such as field hockey and lacrosse, where referees often reach the varsity level in half that time. And when you consider that higher levels pay higher fees, why not look at becoming an official for more than one sport?
What Sport would you like to Referee?
Choose from the links below to learn more about how to become a referee or umpire in that sport.
Baseball         Basketball         Field Hockey           Football            Wrestling