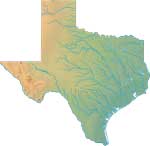 To become a referee in Texas for the sports of basketball, baseball, football, soccer, softball or volleyball, you must first register with the Texas Association of Sports Officials (TASO). TASO provides sports officials for public school and private school athletic events.  The application can be completed on line. Check the website to see when registration is open. Once it closes, you will need to wait until the next registration period to apply.
Age requirements are not the same for each sport. For basketball, you must be 18 years old to work the varsity level. However, you can be certified to work lower level games at the age of 16. This is the same with baseball, where you can join at age 16 as an auxiliary member to work lower level games.



The chart below explains age requirements in more detail:
MINIMUM AGE FOR MEMBERSHIP:
| | | |
| --- | --- | --- |
| SPORT | REGULAR MEMBER | AUXILIARY MEMBER |
| BASEBALL | 18 | 16 |
| BASKETBALL | 16, 18 to officiate varsity games | N/A |
| FOOTBALL | 18 | 16 |
| SOCCER | 16 | 16 |
| SOFTBALL | 18 | N/A |
| VOLLEYBALL | 17 | N/A |
Referee Training in Texas
During the registration process, you will be asked to select a chapter in your area. Your chapter will be your local board of officials from which you will receive ongoing information and communication during your career as a sports official.
You should expect to pay an entry fee along with a yearly dues assessment. The entry fee generally covers the cost of rule books, study material and instructional clinics. Here is a link to the TASO website: http://www.taso.org/.
To become a wrestling official in Texas you must join the a local chapter of the Texas Wrestling Officials Association. Here are a couple of links to help you get started: http://www.twoa-gc.org/wp/, http://www.twoa-aawoa.org/.
To become a lacrosse referee in Texas you must first be a member of USLacrosse. Here are links to two of the chapters that assist Texas lacrosse officials: Texas Lacrosse Officials Association, North Texas Lacrosse Officials Association.