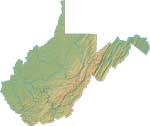 Learn how to become a referee or umpire in West Virginia by following the links below. Referee training in West Virginia can be found here as well.
Local associations prepare sports officials to become soccer, football, basketball, volleyball, wrestling, hockey, and lacrosse referees as well as baseball, softball and field hockey umpires.
To officiate in West Virginia, you must first register with the West Virginia Secondary School Activities Commission. Here is the link to the WVSSAC website. In order to work as a referee, you must join and pass a test administered by a local board of officials. Educational clinics are also available. Here is the WVSSAC officials page.
Find more information about being a sports referee or umpire in our referee training area.